Rainbow Killer Titanium Keychain Lights
The Rainbow Killer is PVD coated, resulting spectacular rainbow effect, where the colors change around the circumference of the light; the PVD coating is exceptionally durable, too.
Rainbow Killer Titanium AAA Keychain Lightó$140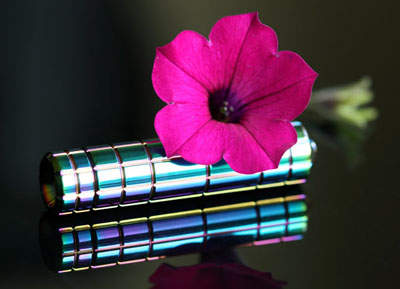 The Rainbow Killer sports a new, five-die LED that is very white and very bright--the LED is driven at 90mA, and provides over 15 lumens of output. The Rainbow Killer is based on a highly polished Titanium body, which provided the base for the PVD (physical vapor deposition) coating.
This coating is highly abrasion resistant and very hard, although it is a fairly thin layer. PVD coatings are used on machine tools to extend their useful cutting lives.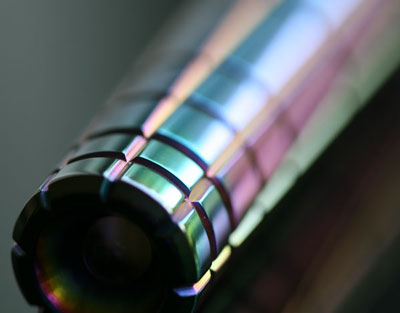 All of the Killer lights have the LED epoxied in place, which, along with an O-ring, ensures that the Rainbow Killer is waterproof, although it is not designed for diving use.
Feel free to even wear it as a neck light--it can take a shower with no problem and the Titanium is hypoallergenic.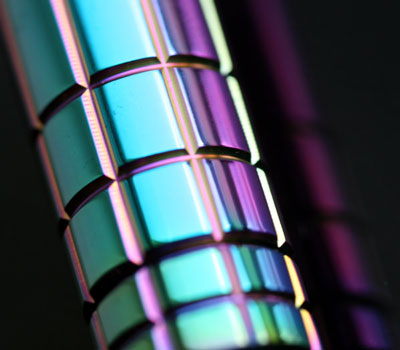 Close-up showing how highly polished the Ti body is, resulting in the brilliant colors for the PVD coating.
Sorry, these are sold out.