Custom CR2 Tasklight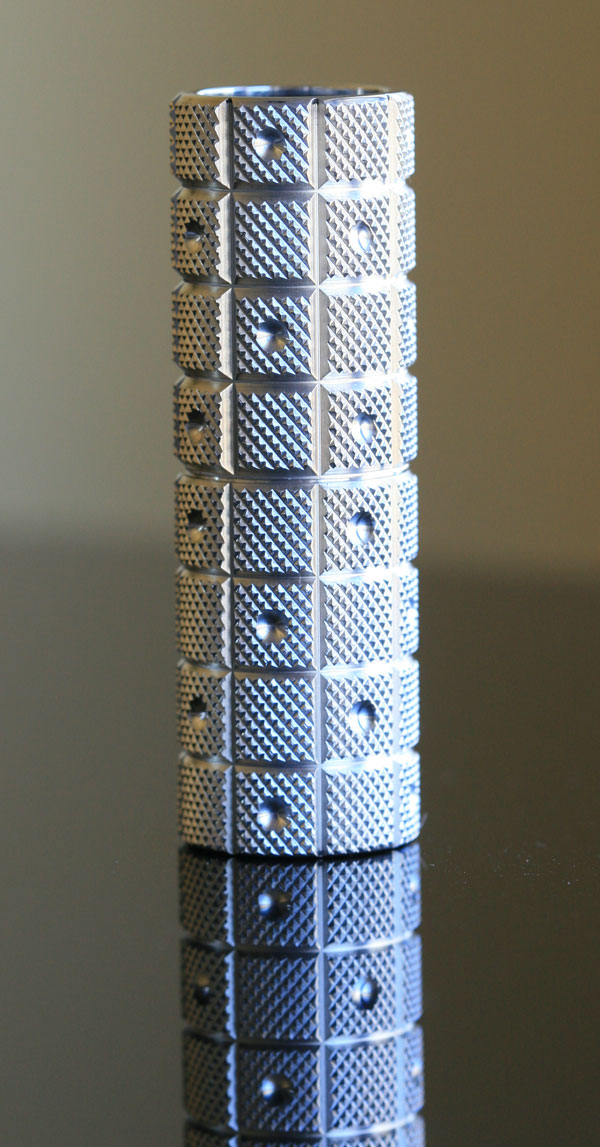 One of my Certified Flashaholic friends, wanted a light to use while soldering, modding, or otherwise working on his flashlights. He had crafted a gorgeous workstation and wanted a small, adjustable light that he could move around to illuminate the subject at hand, and with variable brightness levels.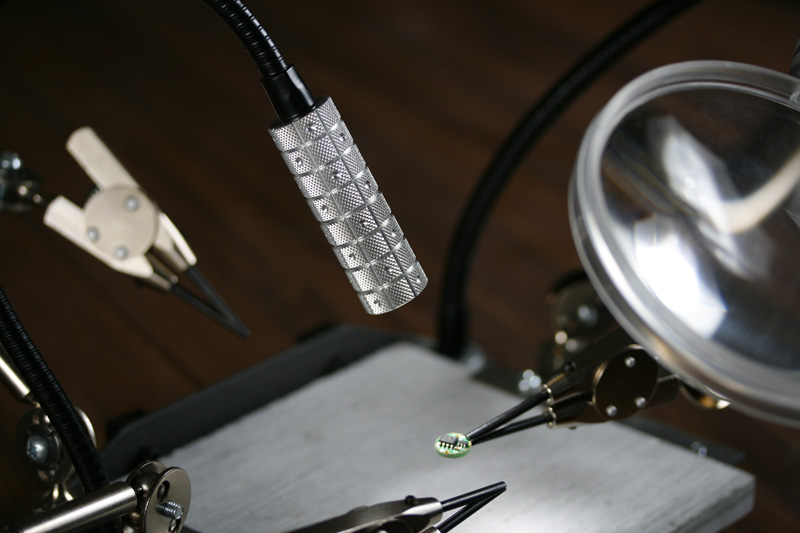 Shown here in action, the Tasklight has a receptacle in the tail to accept a standard 1/4"X20 tripod screw. In addition, since the size needed to be kept small, a rechargeable CR2 battery was used. For the light itself, I choose 7075 aluminum, which was cut knurled to not only provide grip, as the light was turned on and off, or the light levels adjusted, but also to hide fingerprints. The grooves and dimples were added to break up the monotony of only a knurled surface.