Custom Knurly Nellies—CR123 & Pila 300 (18500)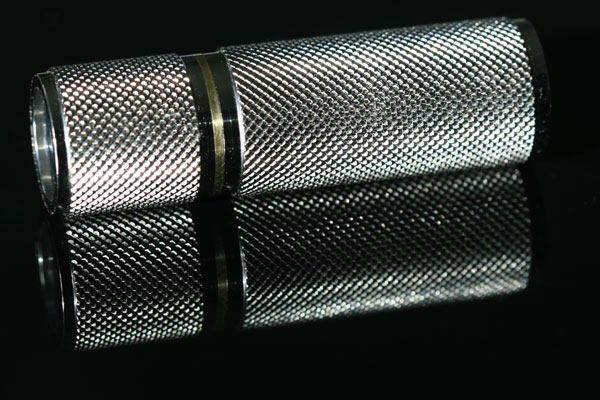 It is not that often that a customer wants two lights at once— this was such a project. The original idea was to create one head, with two different battery tubes. In the end, however, two separate lights were produced. One uses a rechargeable CR123 battery, while the other utilizes a Pila 300. Shown above is the CR123 version: the body was cut knurled and later was electroless nickel plated. The light engine was made from copper, and a portion of it is visible between the two pieces of the body.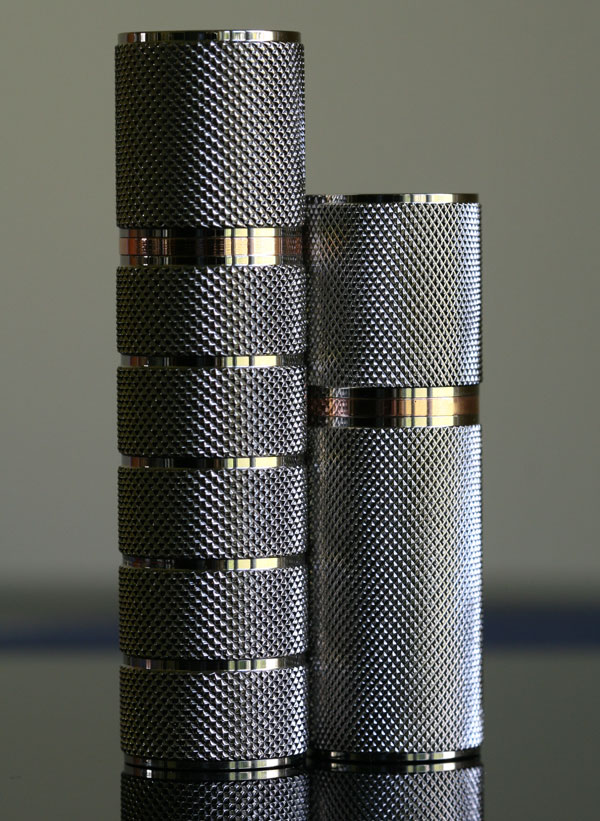 Big Sister and Little Sis.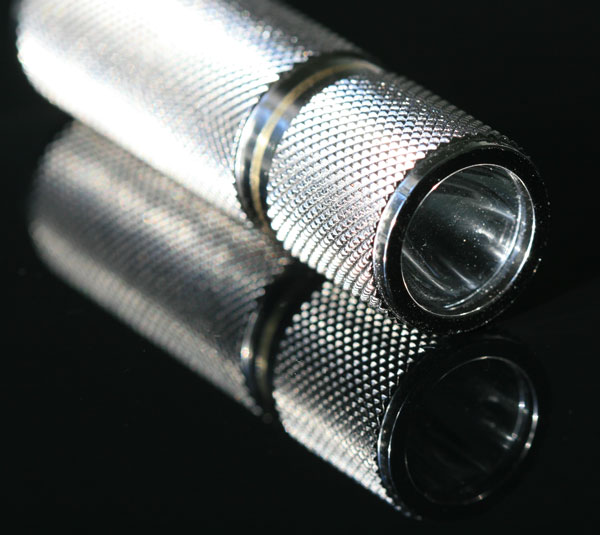 While the knurling is fully formed and looks aggressive, it was buffed before plating, so the sharp edges were removed, leaving plenty of grip, without abrading one's skin.