Custom Titanium RCR123 Light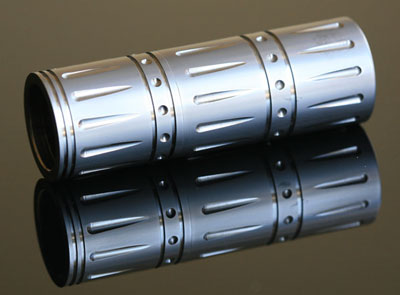 This light resulted from an offer to swap some vintage Starrett tools in exchange for a flashlight. How could I resist—you can never have too many tools.
A fairly straightforward flashlight, except for the tapers and the finish. Instead of polishing the Ti to a high shine, I left the finish matte, thus allowing for more contrast between the tapers, grooves and the surface of the light.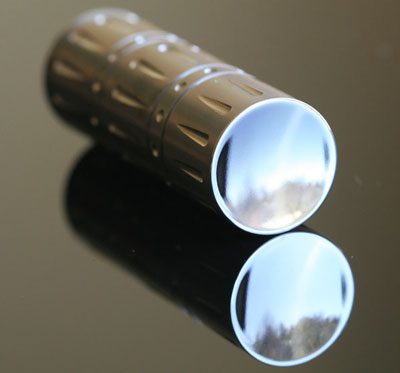 Since the customer was willing to forego any split ring, or other attachment point, the tailcap could be done with a concave surface, just for fun.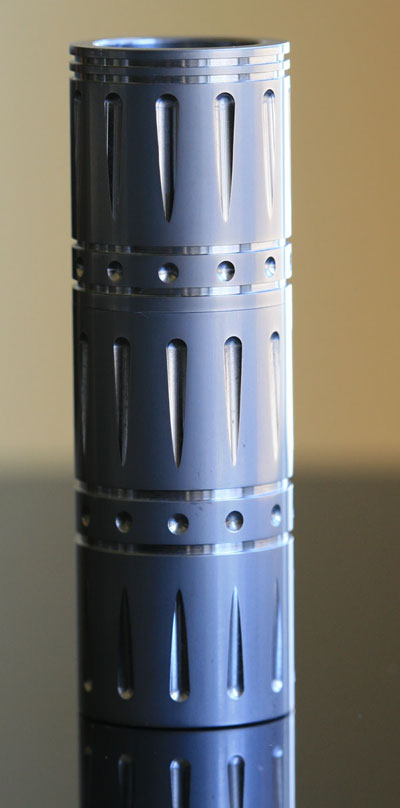 The high-contrast between the grooves and the surface is due to a matte finish which results only from progressively sanding the surface with finer and finer silicon carbide sandpapers.